A few words about myself:
Art and architecture were among my primary passions from a young age. I pursued these interests through high school and college, earning a Bachelor of Architecture from Carnegie Mellon University. While in school I had the opportunity to take several intensive courses in model making and furniture design and fabrication. As I spent time working with my hands, I grew familiar with the potential and limitations of various building materials, hand tools and shop equipment. I was able to indulge my inclination to focus on the smallest of details. The result was a new perspective on design and I never had quite the same enthusiasm for designing on a large scale without the opportunity to get my hands dirty.
After college I moved to Portland and spent most of the next decade working in a furniture design studio and with a design/build company that crafts spectacular homes. I started Flux Design in 2006 and work with homeowners, architects, builders, and other talented artisans to produce custom designed architectural elements. I love what I do and derive great satisfaction in hand crafting beautiful and durable works of art.
I live in Southeast Portland with my wife and two young children. Aside from the demands of parenting we enjoy spending our time biking, camping, skiing and building racers for the annual Portland Adult Soapbox Derby.
This website represents a small sampling of completed work. For a glimpse at what we are doing now visit my current work blog. I hope you enjoy my work.
Brian Creany                                                                                                                                                   Owner, Flux Design
Contact us at: 503 961-3781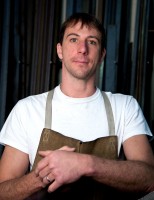 Flux Design LLC is a fully licensed, insured and bonded general contractor.                         Oregon CCB# 172357